Meet The Team
Our Management team possesses a wealth of management knowledge and experience in terms of Engineering, project management reporting and financial. Collectively the management team has a total of over 300 years' experience in this industry and is more than equipped to deliver on all elements of your project.
---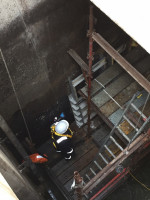 Mick Strodder – Managing Director
Our owner and Managing Director who loves his job! Mick undertook an apprenticeship at Adams Hydraulics many years ago before setting up IQ Engineers in the 1990s. He has a great wealth of knowledge and enjoys passing on over 40 years of experience to other members of the team. Mick enjoys the challenges of site work and working with customers and is actively involved in all areas of the business.
---
Rachel Lewis - Director
Rachel is a joint owner and Director of the business. Rachel is responsible for wider business functions and the company finances. She is in charge of the strategic development of IQ Engineers, driving the Company forward and developing the business to enable it to continue to grow in this challenging industry.
---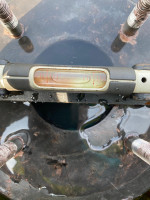 Steve Weller – General Manager
Steve joined IQ Engineers early 2014 to strengthen the technical capabilities and sales for the business.  Steve is responsible for the day to day running of the business.  With over 40 years' experience, Steve has a wealth of knowledge and contacts within the water and sewage treatment industry. He served his apprenticeship at Adams Hydraulics alongside Mick Strodder and has a vast understanding of water treatment processes and the Hydraulics on site. He is frequently asked by Water Authorities and Contractors for his assistance with site process issues.
---
Iain Smith - Sales Manager
Iain joined IQ Engineers in 2017 to continue to develop the sales within the business. Iain has over 30 years of experience and specialist knowledge of penstocks. He is well known in the industry and has worked with a wide array of Water Authorities and Contractors throughout the UK. 
---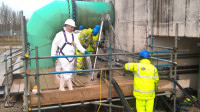 Rachel Cousans (previously Rachel Warburton) – Commercial Manager
Rachel joined IQ Engineers early 2014 and is responsible for assisting in the day to day management of the business. With a background in Business and Law and contract management, Rachel ensures that Contracts are reviewed and that IQ Engineers conforms to its requirements as an Employer and delivers projects successfully. Rachel is developing our Business Management Systems to ensure compliance to Industry and customer requirements.
---
Matt Fretwell - Technical Manager
Matt joined IQ Engineers in 2017 to further strengthen the technical capabilities within the business. Matt has over 25 years' experience within the waste water and sewage treatment industry. He began his career in the drawing office at Three Star Engineering where he was responsible for the design and detailing of Three Star's range of screens and handling equipment. After Three Star was bought by Adams Hydraulics, Matt helped to design a new range of fabricated penstock and managed the Adams Hydraulics drawing office in York which included designing scraper bridges and distributors.
---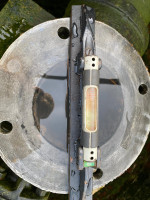 Adam Short – Operations Manager           
Adam has been with IQ Engineers since 2003. He spent 10 years on site as an Engineer and now he plans and manages projects from conception to completion. He is an Appointed Person and undertakes Lift plans and is competent in Health and Safety Management.  Adam manages the site teams and the day to day installation works.
---
---
Glen Walker - Engineer
Glen joined IQ Engineers in 2017 with 25 years of experience working at Adams Hydraulics which later became Ham Baker Adams. Starting as an apprentice and then as a Chargehand in the factory, Glen gained detailed knowledge of Adams Hydraulics products. After the closure of Adams factory in York, Glen moved into the office where he developed an interest and experience in CAD and provided technical support to the Spares and Maintenance department on products including rotary distributors, syphons, flow control, ejectors & pumps. A good all round engineer!
---
Jo Wain – Finance Assistant
Jo joined IQ Engineers early 2007. Jo has a great attention to detail and many years of accountancy experience and is a pleasure to work with.
---
Site Engineers
We are proud of the wide range of site engineers who deliver quality installations and repairs for our customers. They hold a range of experience and collectively have a very strong knowledge base in mechanical installation.  
The majority of our Engineers are qualified and competent as Lead Engineers.
---
Apprentices
In 2017, IQ took on two apprentices, Dez and Liam, who receive training through Derwent Training Association.
---
Julia King - Office Manager
Julia joined the team in 2018 to help develop and manage the Management Systems like Health and  Safety, Quality and Environment.  Julia has a wealth of experience in Quality Auditing and contract management, and is able to assist in developing and maintaining our Business Management Systems to ensure compliance to Industry and customer requirements.
jking@iqengineers.co.uk
---
Emily King - Trainee Sales and Engineering Assistant
Emily has recently joined the team in June 2019 to assist with the operations, sales and technical functions.  Emily is very enthusiastic and has great potential to develop and grow within the business.
eking@iqengineers.co.uk